Opened in 2005 to bring high-quality cremation and funeral services at a fair price to families of the Space Coast, our funeral home includes a beautiful chapel for memorial and funeral ceremonies, a hospitality room for family and visitors to gather, and a large-well-lit parking area.
A funeral or memorial ceremony is a special time to honor your loved one. Many families find that the gathering time before and after services is just as important. Being able to relax with family and friends, catching up and receiving comfort is crucial after the busy days of planning services and making arrangements.
At our funeral home, we have space for you to gather with family and guests and enjoy refreshments before or after a service. We offer several catering packages for your convenience, or you can make your own arrangements. Learn more about reception options here.
2400 South Washington Avenue
Titusville, FL 32780
• Directions •
321-269-6000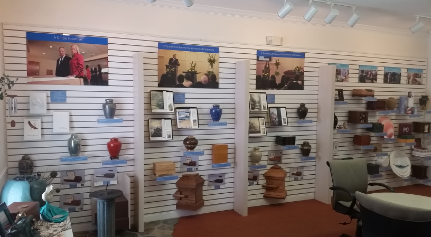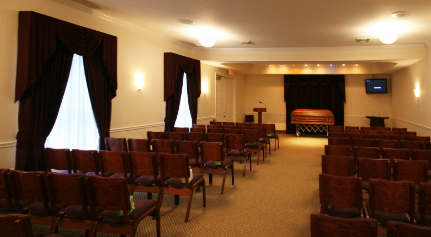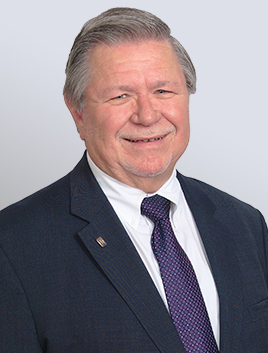 Funeral Director in Charge
Bill Welborn
Bill started his career in the funeral industry in 1972 and graduated Salutatorian from Gupton-Jones College of Mortuary Science. Over the years Bill worked for a number of funeral homes and cemeteries. In the early 2000's he returned to his alma mater as an instructor until entering in a partnership with his older son, building an IT business. Once up and running he turned that business over to his son and returned to funeral service.
Bill is a member of the Masonic Lodge and has served as Master and then as Secretary for many years. He has been a member of Rotary and is a past president and Paul Harris Fellow. He has been a member of the Optimist Club and a past president of that organization. During his time managing various funeral businesses he also served on several city committees as a City Council appointee.
He and his wife, Yvonne, have been married for 45 years and have 2 grown sons and 3 grandchildren. When he is not working he enjoys spending time with family and traveling.